Texas Homeowners Insurance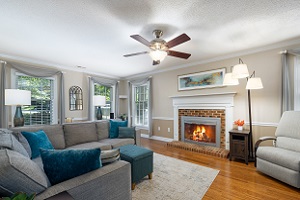 Homeowner coverage in Texas can vary greatly depending on the type of policy you purchase. Unlike automobile insurance, where many policies are similar, homeowner policies can be quite different, depending on the form. The most common types of homeowner policies are:
1. HO A+ "Standard Form"
2. HO B "Broad Form"
3. HO C "Expanded Form"
4. HO 3 "Standard Form"
5. HO 4 "Renters Form"
6. HO 5 "Expanded Form"
All these forms of homeowner insurance policies are going to cover fire, windstorm, hurricane, hail and burglary. Where you will see the major difference in coverage is how water damage claims are handled. Pay particular attention the following areas:
If a water pipe breaks in the slab, many companies will limit the resulting damage to 5%, 10%, or 15% of the value of the home. Some companies allow greater coverage.
If you have backup of sewers and drains (commode backs up or the dishwasher/washing machine overflow). The resulting damage is normally limited to$5,000. Additional coverage may be available.
If you have a small water leak in the wall or ceiling and it takes months to discover the damages, most companies will not cover this loss. If this is important to you, we have companies that will provide this coverage.
Texas has a broad range of policy forms designed to meet your individual needs. Independent Insurance Agents, such as FireMark, represent a large number of companies and their varying forms. Captive agents normally only offer one insurance company and can not offer as many options.
When you are talking with a licensed representative of FireMark they will take the time to review your specific needs and desires to tailor a policy to your lifestyle. Once the appropriate coverage has been determined the representative will shop the market to determine the most competitive price including all discounts available. Many times a significant savings can be obtained by placing all your insurance policies with one insurance carrier.
More detailed information regarding the insurance policy and your insurance requirements for closing the home are available at this website under Insurance 101 in the resource center.
There is no better way to understand an insurance policy than to read it! Check your policy carefully. If you see your don't have adequate coverage, call us to find out how much it would cost to increase those limits or to purchase special coverage.
Optional Coverage:
In addition to the special coverage for Flooding, jewelry, silverware and furs, you can purchase specific coverage for such losses to stamp or coin collections, fire arts, camera sporting equipment or watercraft to name a few.